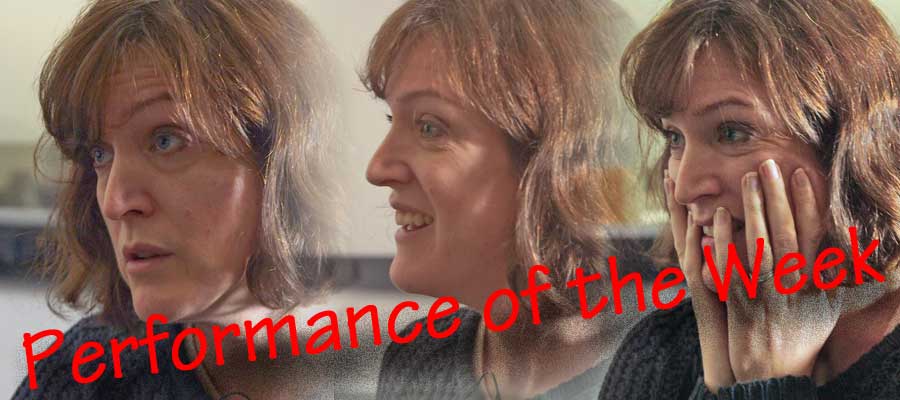 By Richard Sarell | News
Every so often, something so outstanding happens that its importance needs to be recorded. Last week ANDREA McCANNON'S performance in Wednesday evening's 'Eclat' MASTER CLASS was such an occasion. ANDREA delivered a fabulous 6 minute 45 second blemish free performance recorded in one take.
At The Rehearsal Room, as actors progress through the various levels of the classes they work on longer and longer scenes. That's because the challenge for the actor to keep a scene engaging for the audience increases considerably as the length of the scene grows. This scene was nearly seven minutes long! That's unusually long for a TV script.  There were plenty of challenges here, yet ANDREA made it look easy.
This exceptional performance was totally engaging, compellingly real, charming and thoroughly entertaining. Fine work.
ANDREA'S association with The Rehearsal Room began in 2005. She started in the Intermediate Sunday Workshop and has continued to return over the years.
The next Sunday Intermediate Workshop commences on Sunday 6 August at 2pm.  Enrol here.