Acting Essentials

Dates:
Duration:
Times:
Tutors:
Monday 2 October - 4 Dec
10 weeks
7.00pm to 9.30pm
Richard Sarell
Kyahl Anderson


OVER FORTY YEARS RICHARD SARELL HAS DIRECTED TOP RATING, AWARD WINNING TV SHOWS. HE NOW COACHES WORLD CLASS ACTORS WITH HIS SIMPLE AND UNIQUE PROCESS.

Perfect for beginners - Essential for experienced actors
email contact@rehearsalroom.com or ring +61 407 226 620 for more information
THESE UNIQUE PROFESSIONAL SKILLS ARE NOW AVAILABLE WORLD WIDE.
---
The Rehearsal Room process is ever expanding. It continually discovers exciting new add-ons that deliver greater flexibility and understanding.
The internet has made this unique Australian technique available to you - no matter where you are in the world.
CONGRATULATIONS!! You have discovered the acting education you have been seeking all your life but never found.
As a result, you have found the tools to start your acting career here - or advance your established career and book more gigs.
FREE DOWNLOAD:
Avoid falling into the trap that ensnares between 70% - 95% of actors on their first run in the audition room, despite being well prepared.
Casting directors reveal that actors regularly make this mistake without even knowing that they have done so. Here is your chance to remedy a major flaw in actor training.
DOWN LOAD HERE
11 powerful new acting techniques that make your performance shine
banish your acting fears and boost your confidence
easy to understand theory
learn quickly with modern psychology based teaching techniques
use these skills in your next audition in no time at all
Clearly explained acting processes that are easy to understand and quick to apply.
Logical techniques you will use with confidence.
Gain deep understanding of how they work, why they work and what outcome they produce.
Fix the problems and fill the gaps other acting processes have left you to deal with.
"ACTING REVOLUTION" COMING SOON on Amazon.
WHAT MAKES THIS A REVOLUTION?
The Rehearsal Room process will turn what you know about acting upside down. It will challenge your understanding, fixing your problems and filling in the gaps. Create and modify characters in seconds. Deliver powerful stories through exciting performances.

Auditions made simple. Understand the process.
Know how to OWN YOUR AUDITION!

AKINA EDMONDS LANDS KEY ROLE IN 'HAMILTON'
Why? Because, in her audition, she delivered.
Akina Edmonds was such a standout choice she was amongst the first to be cast.
"What's really exciting, and confronting, is that we're asked to bring our own version - truly bring our own version" to the audition she told Vogue magazine. The version of 'Satisfied' Akina offered nailed it!

"I wanted to look at it like I would for any scene, which is as a conversation," she told Vogue reporter Hannah-Rose Yee. "This is just another conversation."
Understanding 'conversation' is how Akina nailed her audition!

This revolutionary approach to acting - takes you from reading the script, to preparing the audition and the final performance.
This is a new, unique and powerful tool.
TURN YOUR ACTING TALENT INTO A SKILL.
LEARN A PROCESS THAT IS PRECISE, PRACTICAL and PROFESSIONAL.
---
If you are an actor who has a problem with nerves or stress this is the course for you?
Nerves are mostly generated by uncertainty.
There is no longer anything to be nervous about ...
when you know what you are doing,
why you are doing it,
how you will do it
and
that it will work.
DON'T LEAVE YOUR ACTING CHOICES TO CHANCE!
I have completed 14 years of training including 3 years at L.A.M.D.A. in London, 2 years in Stella Adler technique in Los Angeles, and 1 year with Ivanna Chubbuck, plus much more. But after 12 months online at The Rehearsal Room I am booking great roles in high end projects, through top casting agents.
I understand it. It is simple and it works.
Crispian Belfrage

-

Obi-Wan Kenobi (Disney), Life Upside Down, B.R.I.
THE REHEARSAL ROOM IS DIFFERENT
Creative, spontaneous, audience captivating performances result from this unique process.
A production of Shelagh Stephenson's "The Memory of Water" wowed audiences in Melbourne in 2017 with a different performance every night. What other acting process can do that?
It is the clarity and precision of this process that delivers such creative freedom for the actors.
Traditional processes are vague, evocative, confusing and teach acting half-truths. This confusion is detrimental to an actors emotional and professional well being.

The Rehearsal Room guarantees all confusion or doubt will be eliminated. It offers a clear and precise, step-by-step process that YOU will understand.
I used to be standing in the wings bathed in sweat and visibly shaking. Now when I'm waiting for my entrance cue all those nerves have gone away. I am too busy focusing on my preparation routine to think about whether I am nervous or not. Your process has removed all that stress. So much fun.
Wendy Alberni

-

actor, singer
---
TERTIARY COURSES DISAPPOINT
Three year university courses can be a waste of time for many actors.
Actors often emerge from university degree courses confused and NOT ABLE TO CONFIDENTLY AUDITION.
Free Report exploring the "10 Reasons Why University Trained Actors Don't Get Hired"
NOW THESE SESSIONS ARE ONLINE it means actors from anywhere in the world can join these Australian devised classes.
Working online has not changed the quality of these classes and neither has it changed how much you will learn from each session.

Actors from around Australia and the world including US, UK, Canada, India, Brazil, New Zealand and Japan have been benefitting from The Rehearsal Room process for the last 24 years

For more information ring +61 407 226620 and book a free one-on-one half-hour session to sample these techniques. Alternatively email contact@rehearsalroom.com
WHEN WE WERE WORKING IN A STUDIO THIS WAS HOW ACTORS RESPONDED TO THIS UNIQUE APPROACH TO ACTING PROCESS
A Complete Acting Process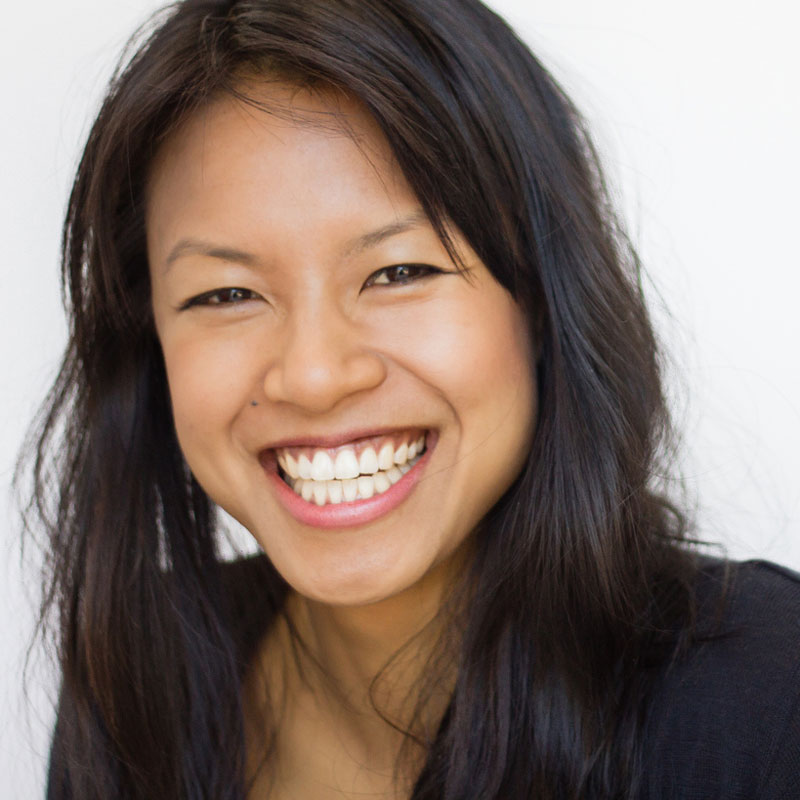 Ann Truong -Romper Stomper, Strike Back, Hard Target 2, Hunters, Schapelle, Neighbours
"Something clicks in every class. It's an amazing feeling - knowing that you are going to learn something profound but you are yet to have any idea of what that is until it happens. I return each week excited knowing that I am about to experience this."

---
What will be covered in this course?

1) Casting Directors want you to be able to change
Actors with university degree courses (like NIDA) are taught to find the perfect performance for a scene. But in the professional audition room Casting Directors know there isn't one perfect version of a scene. Casting Directors know there are many options for a scene and the professional actor who can see lots of possibilities is an actor who can take direction.
2) Surprise the Casting Director with your skill
An actor who creates characters that experience real 'moments of surprise' stands out in the audition room and on the set. All the great actors play beautiful moments of surprise. Learn techniques for playing surprises that are ONLY TAUGHT HERE. Moments of surprise are the key to being real in performance.
3) Engage an audience and you will engage a Director
Directors want to hire actors who can engage an audience with the comedy or the drama. If you can totally engage an audience with your performance, the professionals who want to hire you will instantly recognize your skills.
4) Gain a modern understanding of Stanislavski techniques
This is a no bullshit approach to traditional theories. It cuts through the complexities of other acting processes and explains them in a simple common sense language. You will be empowered by your new understanding of Stanislavski process. This is an acting process that makes sense.
5) Understand story so you can break a scene down quickly
Instead of questioning if you actually understand the story of a scene. Learn how to break down story effortlessly every time.
6) Remove confusions and clearly measure your success
Instead of walking out of an audition feeling flat and confused. Learn how to make every audition count. Acquire skills that enable you to measure your success.
---
THIS IS FOR YOU IF...
You are looking for a place to start building professional acting techniques
The training you received at a reputable school or university confused
When the teaching you have experienced kind of makes sense but isn't clear about what you have to do
A feeling that acting and life can be simpler has you looking for more
You sense your acting teacher is just directing you how to do a scene not teaching you how to act
IF YOU DON'T HAVE THESE SKILLS …
You will make slow progress trying to find a system that works for you
Active realistic listening will probably elude you
Flexibility to take direction will be difficult
Basic acting skills, like how to end scenes, will be confusing
You won't know how to put yourself in charge of your career
An acting process that grows with you and for you won't be a fun part of your life
ABOUT RICHARD...
Richard first discovered the core values of this technique when he was directing drama at the ABC in Melbourne in 1984. In an actor/director workshop run by the marvelous teacher Murray Hutchinson a simple, clear and common sense approach to Constantine Stanislavski's theories was explained. Richard was captivated by the wonderful practicality of this approach and immediately started exploring it. He also began using it as the foundation of his directing techniques.
After watching Richard direct an actor on the ABC series "Embassy", experienced British actor Brian Marshall commented, "That was pure Stanislavski!!" Other actors began to notice the difference and soon some began asking Richard to teach them the techniques he was using. Those requests generated what has now become The Rehearsal Room acting school in Melbourne. Over thirty-two years those common sense concepts have continued to develop and evolve.
This is a practical, professional approach focused on delivering the performance outcomes that directors and casting directors are looking for. Unlike any other acting process before it, the main focus of this approach is on engaging and entertaining an audience. Actors who can do that are a sought after commodity. Richard loves teaching it. You will love learning it.
---
Monday 2 October 7pm 2023

Learn skills you will use throughout your career. Learn to be real, to be versatile, to be a great listener and to be skilled in auditions. This workshop lays all the foundations for a professional acting career.
---
---