By Richard Sarell | Acting Classes & Workshops
$10 FRIDAY


Scene Study

Dates:

Duration:

Times:

Tutor:


Full Fee:

Friday 26 October

3 hours

6.00pm to 9.00pm


Richard Sarell

$10.00


​
---
Explore the key ingredients of a PERFECT SCENE STUDY with director Richard Sarell. The effectiveness of The Rehearsal Room's powerful techniques will inspire you. They have been clearly demonstrated in our recent stage production.

Learn the secrets and understand the core elements that deliver compelling, entertaining and believable performances. In a jam packed 3-hour session hear fascinating acting theory and try exercises that make it plain how these techniques work.

ENROL NOW and Richard will SEND YOU THREE SCENES TO READ SO YOU CAN PREPARE TO FULLY PARTICIPATE IN THE NIGHT.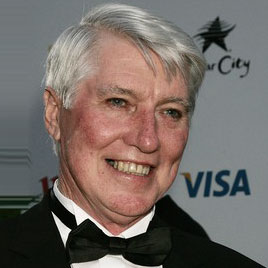 Shane Porteous A Country Practice [Lead actor]
For an actor a scene must do more than further the plot - it must explore the relationship between the characters. Richard has a gift for making this process clear and simple. His direction gives me confidence to trust my own intuition, thus allowing the character room to breathe...

---
What will be covered in this course?

1) A clear understanding of acting theory
Gain the clearest understanding of acting theory. A profound understanding of how and why a good performance works is the key to being able to prepare and deliver the perfect performance. This brief session will start to clear away the common misconceptions that hold even the highly trained actor back.
This exciting approach will re-invigorate your perspective on the importance of the actors role and the rich variety of options it explores will empower your choices.
2) Techniques that are powerful for the stage actor and essential for the screen
These techniques are just as potent on stage as they are on screen. They are universally relevant.
3) Understand your character's role in the scene
Understanding your character's role in the story is the key to the choices you make. The Rehearsal Room techniques proved a clear approach to making the best choices.
4) How to generate rich complexity and emotional clarity
Every actors goal is to generate a lifelike complexity in a performance. The right emotional chord for a scene is also a major aspiration.
5) Being clear about your role in the story
This is the Achilles Heel of most acting processes. Understanding how story works is and how your role serves it is the single most important tool that makes an actor appeal to a director. This material will blow you away.
6) Try simple exercises
You will play with simple exercises that give you the chance to implement these techniques and see how they work. Learning through experience is the key to acquiring workable knowledge quickly. You will be amazed at how much you learn in 3 hours.
THIS IS FOR YOU IF...
You are excited by the acting process but find it difficult to be consistently good
Making quick and confident decisions in auditions or in a rehearsal is challenging
Taking direction and finding new reasons to drive your choices is tricky
Have always been interested in acting but are not sure you can do it
Are not clear about how to find your characters place in the story
You want to learn about acting from a director
IF YOU DON'T HAVE THESE SKILLS …
you will 'act' rather than listen and respond
vague intuitive choices will be the result rather than logical professional ones
inconsistent performance outcomes will happen regularly
'acting' rather than being real and 'inter-acting' will often be the outcome
choices will be rigid rather than relaxed, flexible and professional
ABOUT RICHARD...

Over his twenty-five year directing career on such shows as Neighbours, Home and Away, Blue Heelers (and many more) Richard found that many actors didn't actually listen. They acted listening to pre-planned choices they had intelligently worked out as a result of their preparation. That pathway plainly didn't work – it was fake. Even actors who had emerged from the major teaching institutions often couldn't listen for real.
As a result of trying to explain to actors a process that would correct these deficiencies a new approach to acting technique has emerged. The outcome has been, amongst other things, a fabulously practical approach to scene study.
Richard believes this common sense and practical approach to this most basic of acting skills is unique to classes at The Rehearsal Room. It trains actors to make practical choices based on a professional understanding of the characters role in the overall story.
Understanding how a story works is the key to every creative choice that follows.
---
​
THIS COURSE -
Friday 26th Oct 2018
in Castlemaine
From 6pm - 9pm learn skills you will use throughout your career. Learn to be real, to be versatile and to be a great listener. This SCENE STUDY WORKSHOP will be more practical than any process you have encountered before.
Great techniques for screen or stage.
​
Two actors, who had never experienced The Rehearsal Room Acting Process until they were cast in Shelagh Stephenson's "The Memory of Water", share their experience.
Directed by Richard Sarell "The Memory of Water" opened at Chapel Off Chapel in November 2017. This video has expanded explanations of these actor's views on these techniques.