Online Acting Class

"Creating a Character in 10 Seconds PREMIER"
Dates:
Duration:
Tutor:

Cost:
New Intake 7 Feb 2020
Ten Tutorials - do 1 a week
Richard Sarell
$416
NEW INTAKE of 12 Actors - supervised lessons - one-on-one feedback
NEW intake available NOW
When auditioning, an actor has two tasks. The first is to create the character. The second is to deliver the story. This Online Acting Class gives you the tools to create a vast range of different characters quickly. That's what you need when auditioning. Offering a credible character and being ready to change a lot if the director wants something different are essential skills.
This course provides practical skills that are more efficient and more effective than out-dated traditional processes.

Or start with the 'Do It Yourself' option. You get all the tutorials all the exercises plus guidance how to assess your progress but NOT THE ONE-ON-ONE coaching. Save$190.
The theory and the exercises exceed university standards ...
ONE-ON-ONE supervision with director, Richard Sarell, makes this acting class perfect for the beginner actor and an exciting challenge for the experienced professional. Be guided to master professional skills that create or change a character in 10 seconds - exactly what you need when auditioning.
It is an advanced approach to an online acting class that is clear, logical, easy to apply and you can instantly see results.
ENROL NOW and receive a 12-month subscription to an ever-increasing list of very practical acting tips for FREE.
ACTING TIPS TO INSPIRE - free with this purchase
There are many exercises for you to build your skills
HOW THE ONLINE ACTING CLASS WORKS
There are 10 video tutorials for you. Thirty exercises will build your skill plus quizzes to test your learning and many downloads with valuable information.
You can join the six actors who came together to test out these techniques for character creation. We recorded their journey of discovery to share with you. This is a new approach. Share the experience with the actors as they learn techniques that deliver in seconds a clear pathway to creating character. You will learn with them. And you can do the exercises, too.
Tutorial 1:
THE JOURNEY BEGINS
Tutorial 2:
THE SIMPLEST WAY TO CREATE
A CHARACTER
Tutorial 3:
HOW TO CREATE A CHARACTER
IN TEN SECONDS
Tutorial 4:
HOW IT WORKS
An introduction to the principles, philosophies
and the successes of this process.
Understand the core ingredients of character.
What makes a character tick is the key
to creating one - these are the core issues.
A clear demonstration of how practical and effective
this process is. Watch actors try it out for the first
time and see how amazed they are at the outcomes.
Explains this clear and ... Oh!! ... so SIMPLE approach.
Heaps of fascinating information
plus 2 extra exercises in this class.
Six more tutorials include -
Tutorial 5: DROPPING IN YOUR 'NEED'; Tutorial 6: LISTENING TO RELATIONSHIP; Tutorial 7: KEEPING IT SIMPLE AND ACTIVE; Tutorial 8: TIPS AND TRICKS; Tutorial 9: THE HISTORY OF THIS APPROACH; Tutorial 10: GETTING IT ALL TOGETHER.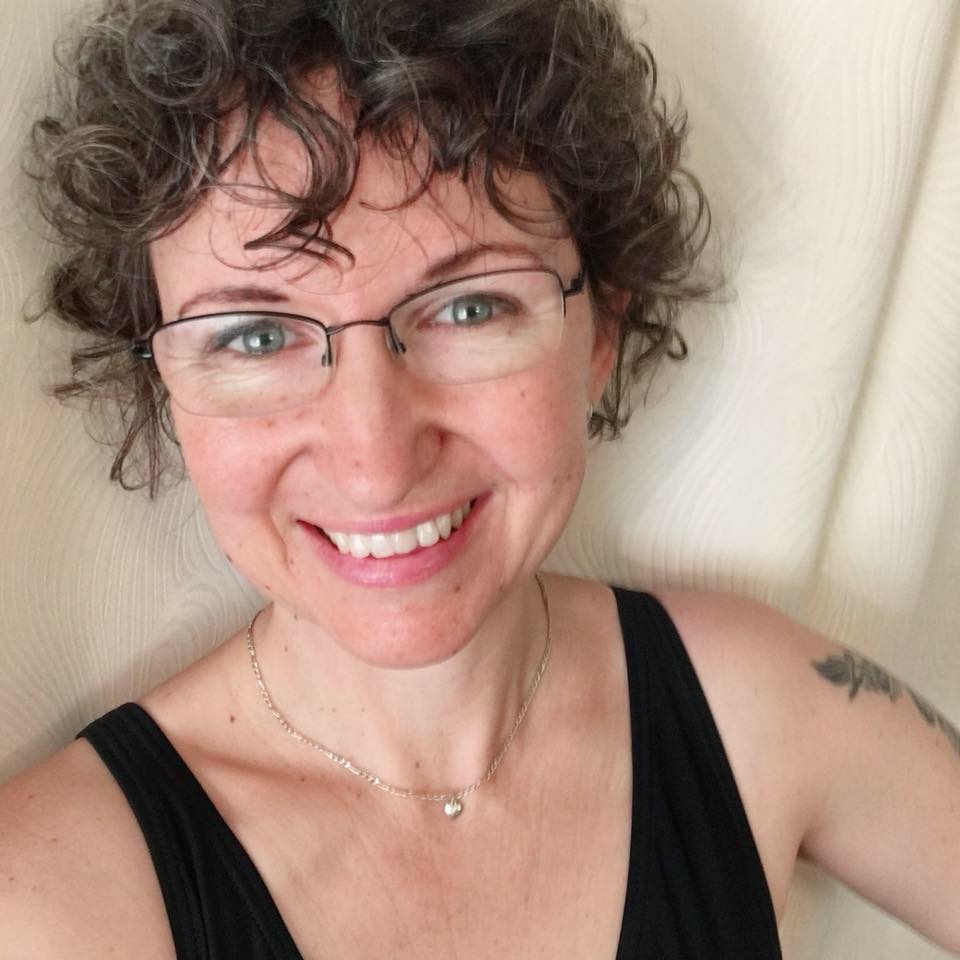 Sophia LightfootActor - Queensland
This is a really high quality course. Its brilliantly presented in a format that is practical, easily accessible, easy to follow and easy to understand and gets rapid results.
Read terms and conditions HERE
YOU WILL EXPERIENCE …
the actor's journey of discovery

the questions they asked

the new levels of understanding they achieve
Learn these unique techniques that transform your choices into positive performance outcomes. Your understanding of how to create character grows in the same way as the actors in the group.
Actors from face-to-face classes share their views
Everyone wants to learn quickly. No one wants to waste time. You need a learning system that explains techniques clearly and that arouses your interest. This process will excite you to explore more and expand your understandings. It is an approach to acting and learning that engages your participation and stimulates your imagination. It is a very effective skill builder.
HOW YOU LEARN
The quickest way for the actor to learn is to be able to instantly view their own work. Reviewing a video recording is 10 times more effective than just being lectured by the teacher. The Rehearsal Room tradition has always been to shoot an acting exercise in every class. In the online acting classes actors also record their work for assessment. The actor can follow the detailed instructions to self-assess their video or submit their exercises for personal one-on-one assessment by a professional director.
Video assessment is the proven key to quickly increasing your skill.
GET ONE-ON-ONE FEEDBACK
In the 'PREMIER' format you will have ONE-ON-ONE coaching and feedback. Just upload your recordings of your exercises for very personal assessment by professional director Richard Sarell.
CREATING A CHARACTER IN TEN SECONDS
'PREMIER'

TEN fascinating video tutorials that explain this process in very practical detail.
More than THIRTY clever exercises that make the techniques clear and train you how to apply them.
YOUR EXERCISES WILL BE INDIVIDUALLY ASSESSED by a director with 25 years experience. You will be guided personally to understand your strengths and assisted to remedy issues. Ultimately, you will learn how to assess your own achievements and measure your own success.
ACHIEVE A POWERFUL PROFESSIONAL UNDERSTANDING
Actors are currently using this process on series TV and feature film shoots. It is so efficient that their preparation time is considerably reduced. Their planning has them able to offer a variety of very practical options to a director. Their confidence is high because their choices are clear and specific. This is a process that makes sense.
The one-to-one feedback you get from the exercise videos you submit will enable you to build those professional skills.
And you receive a completion certificate to confirm you achievements.
Real Value $490
WILL NEVER AGAIN BE AVAILABLE FOR $220
HOW TO MEASURE YOUR PROGRESS
You can work on your own and assess your own progress. All the exercises have suggestions as to how you can check whether you are achieving a successful outcome and whether you are making progress. Or you can choose to do the Premier version and upload the video of your exercises to get one-on-one feedback. Or you can start with the self-assess version and upgrade to the Premier version at any time.
I AM READY TO START A JOURNEY THAT WILL CHANGE MY VIEW OF ACTING FOR EVER
Read 'Terms and Conditions' HERE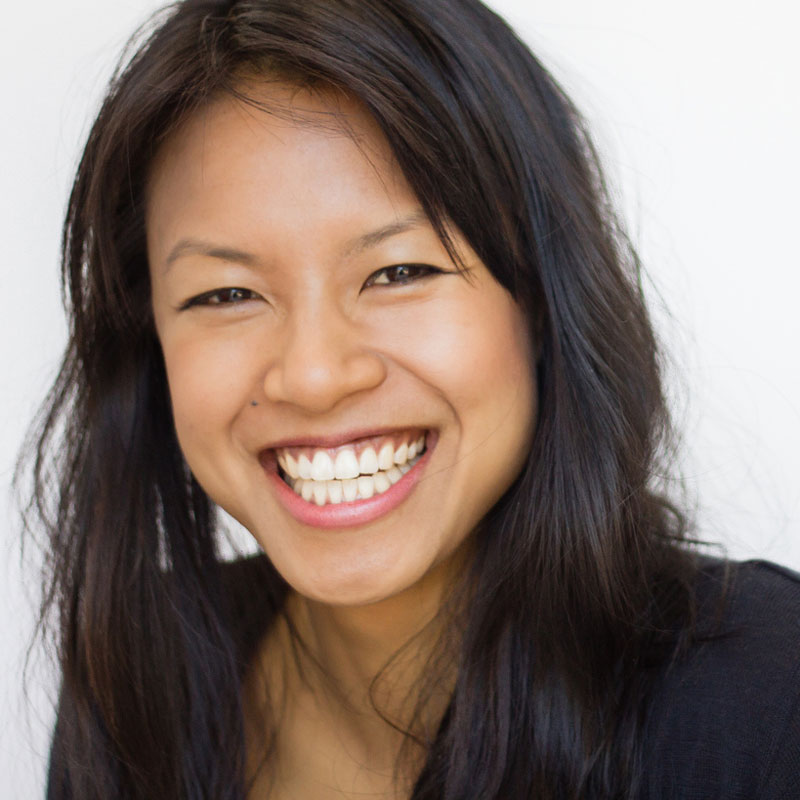 Ann TruongRomper Stomper, Hard Target 2, Hunters, Schapelle, Neighbours
"Something clicks in every class. It's an amazing feeling - knowing that you are going to learn something profound but you are yet to have any idea of what that is until it happens. I return each week excited knowing that I am about to experience this."

---
ONGOING UPDATES FOR YOU
Once you have purchased the "Creating a Character in 10 Seconds" class you will receive, free of charge, ALL the ongoing updates that are published for this class. As you will see in Tutorial 9 The Rehearsal Room continually explores new ways of using these techniques. This is a natural evolution of the mindset that actors acquire from studying this course material. The explanations of this process are so clear and practical that actors use their new understandings to experiment with new possibilities. Sometimes the new understanding they achieve is so practical and so exciting we will just HAVE TO LET YOU KNOW ABOUT IT.
I STILL HAVE A QUESTION?
MAKE AN APPOINTMENT FOR A 15 MINUTE ONLINE CHAT WITH RICHARD. He wants to answer your questions and make sure the course is the right fit for you.
Email contact@rehearsalroom.com to make an appointment.
What will be covered in this course?

1) Learn how to build a character effectively
Throughout the history of acting tools that create a character are complicated and vague. These new techniques will enable you to create a believable character quickly. Managing character choices efficiently is the key to being an effective TV actor. You can learn to do it in seconds.
2) Be able to change the character without affecting other content
Character is a separate entity that should be managed in its own right. You will be able to make huge changes to character if your director or casting director is looking for something different without changing the character's role in the story.
3) Understand how to create a character that audiences like
Casting Directors and Directors know that actors who deliver engaging performances are hard to find. If you can totally engage an audience with your performance, the professionals who want to hire you will instantly recognize your skills.
4) Gain a modern understanding of Stanislavski techniques
This is a no bullshit approach to traditional theories. It cuts through the complexities of other acting processes and explains them in a simple common sense language. You will be empowered by your new understanding of Stanislavski process. This is an acting process that makes sense.
5) Try exercises that develop your expertise
Amazingly effective exercises will both build your skill and expand your understanding. This is an inventive and productive approach to learning how to create a character.
THIS IS FOR YOU IF...
You are looking for a place to start building professional acting techniques
You have trained at a reputable school or university but have never been clear about what makes a character real
When the teaching you have experienced kind of makes sense but isn't clear about what you have to do
You feel acting and life can be simpler
You sense your acting teacher is just directing you how to do a scene not teaching you how to act
IF YOU DON'T HAVE THESE SKILLS …
You will make slow progress trying to find a system that works for you
Active realistic listening will probably elude you
Flexibility to take direction will be difficult
You won't have an acting process that grows with you and for you
ABOUT RICHARD...
Richard first discovered the core values of this technique when he was directing drama at the ABC in Melbourne in 1984. In an actor/director workshop run by the marvelous teacher Murray Hutchinson a simple, clear and common sense approach to Constantine Stanislavski's theories was explained. Richard was captivated by the wonderful practicality of these theories and immediately started exploring it. He also began using it as the foundation of his directing techniques.
After watching Richard direct an actor on the ABC series "Embassy", experienced British actor Brian Marshall commented, "That was pure Stanislavski!!" Other actors began to notice the difference and soon some began asking Richard to teach them the techniques he was using. Those requests generated what has now become The Rehearsal Room acting school in Melbourne. Over thirty-two years those common sense concepts have continued to develop and evolve.
This is a practical, professional approach focused on delivering the performance outcomes that directors and casting directors are looking for. Unlike any other acting process before it the main focus of this approach is on engaging and entertaining an audience. Actors who can do that are a sought after commodity. Richard loves teaching it. You will love learning it.
---
IF YOU HAVE READ THIS FAR YOU MUST HAVE FOUND MANY THINGS THAT INTEREST YOU!!!
IF YOU HAVEN'T DECIDED TO SIGN UP AT THIS POINT THERE MUST BE A QUESTION YOU DON'T HAVE AN ANSWER TO ...

DON'T HESITATE - EMAIL Richard@rehearsalroom.com AND ASK THAT QUESTION.
If you don't you will miss out on learning something important. REMEMBER ... there are no silly questions.
For the actor delivering story is as important as creating a character and that will be our next online class
Learn skills you will use throughout your career. Learn to be real, to be versatile, to be a great listener and to be skilled in auditions. This workshop lays all the foundations for a professional acting career.