By Richard Sarell | Acting Classes & Workshops
20week ACCELERATOR
Dates:
​
Duration:
​
​
Times:
Tutor:
Full Fee:
Deposit:
Wed 24 Jan – Sun 25 March
Wed 11 April – Sun 24 June
Wed evening 3 hours
Sat 6 hours
Sun 6 hours
(over 20 weeks)
Wed 6.30pm to 9.30pm: Sat & Sun 10am - 5pm

Richard Sarell, Kyahl Anderson, Glenn Quinn

$5,885.00

$588.50

Learn an approach to acting that is so powerful and so practical that it will get you to a high professional standard FAST. Drive your performance to exciting levels with techniques that remove the mysticism from the acting process. Be empowered by techniques that give you total control to deliver outstanding performances. Three teachers will push you to reach new levels.
---
What will be covered in this course?

1) Stretch your emotional range
Actors must be able to deliver powerfully engaging performances where the potent emotions are directly connected to the reality of the circumstances. Powerful and appropriate emotional levels are the key to being real.
2) A totally professional skillset will be absorbed FAST
No other acting process explains so clearly and so concisely the key elements of performance skill. That's why it can be learnt quickly and produce results at a high professional standard. The focus will be intense because of the small group size (maximum 12).
3) Learn to grab a directors attention with a powerful set of techniques
The most important skill an actor needs is to stand out from the crowd. That means being able to understand a director's needs but also importantly to be able to translate those requests into a performance. These techniques equip the actor to do what few actors can achieve consistently.
4) Measure your own progress
You will learn to assess your progress yourself. That puts you in charge of your learning and your career. You will be able to identify issues and find solutions. You will no longer have to rely on someone else's point of view. You will have the skills to trust your own judgements.
5) Be skilled at playing a lead role
Learn the skills of playing a lead role. Every actor in the course will play a lead in a play. Many courses have too many students to make this practical. Actors can attend a 3-year degree course and never play a lead. This course is different in many ways.
6) Be in charge of your career
You will have a clear understanding of how the industry works and how to position yourself in it. You will practice techniques that are so logical and so practical that the mumbo-jumbo of many of the acting myths will no longer befuddle your mind. You will be able to cope with difficult roles and be able to devise ways of preparing and performing the most challenging character's.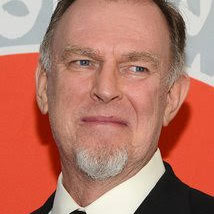 David Paterson Chopper, The Curious Case of Benjamin Button, Saving Mr. Banks, Frost Nixon
I have observed leading teacher directors in the US and UK and Richard shares with them that facility to guide actors through the guff to the heart of the scene.
Email Richard@rehearsalroom.com or ring 0407 226 620​
Make an appointment to audition for a place
Auditions - 25 November 2017
THIS IS FOR YOU IF...
You want to build your skills fast
You want to reach a better standard than you could achieve in a 3-year degree course in 6 months
You have completed a degree course in acting but are still confused about how to prepare for the job
You want to do a degree in acting but haven't yet managed to enrol in a course
You want to work in an environment where the standards are high but the highly skilled teaching is totally supportive
IF YOU DON'T HAVE THESE SKILLS …
You wont understand how simple and powerful your performances can be
Under pressure of an audition you will rush to make ineffective choices
You wont be able to process director's notes effectively
You will often be confused about direction and uncertain how to implement it
You wont be able to monitor the bad habits that have crept into your work since the last class
You wont be able to analyse your performance and fix problems or create new approaches to a challenging role
ABOUT RICHARD...
Richard is very excited about this course. It is the culmination of thirty plus years of intense development. The techniques that have been developed at The Rehearsal Room have now reached a critical mass where they are incredibly powerful, totally logical and produce wondrous performances fast. Actors make impressive progress. What is more they can see the clear development of their skills and they love the way the teaching focuses on resolving problems and clarifying their goals.
He is also very proud that two Rehearsal Room actors are so skilled at these processes that they are now also excellent teachers.
KYAHL ANDERSON came to The Rehearsal Room in 2011 dissatisfied with the acting processes he had explored to this point. From the beginning he was a standout student quickly acquiring a strong working knowledge and practical understanding of this process. In a very short time he began to contribute to the development of the concepts. Kyahl's directing skills have also blossomed and he is now regularly hired professionally as a director. He has directed for the theatre, the opera and is also now a winner of a 'Best Director' award for the short film 'Degree of Separation'. Kyahl is a skilled and natural teacher.
​
GLENN QUINN came to The Rehearsal Room in 2005 when he was in the ensemble of Mama Mia at Her Majesty's in Melbourne. After a 3-year degree course Glenn still had many confusions about his craft. He found the logic of The Rehearsal Room process really suited him and quickly became empowered by it. With this toolbox his career continued to develop to the point where he played the lead role of Tommy De Vitas in Jersey Boys 300 times. Everyone, from Broadway Producers to Australian audiences, who saw Glenn in that role agreed he was outstanding. The skills that made him a great actor also make him a charismatic and inspiring teacher.
---
THIS COURSE STARTS - Wednesday 24th Jan 2018

Become great FAST. Learn techniques that have the ability to lift your performance skills quickly to the highest of professional levels. No other process has this clarity and power.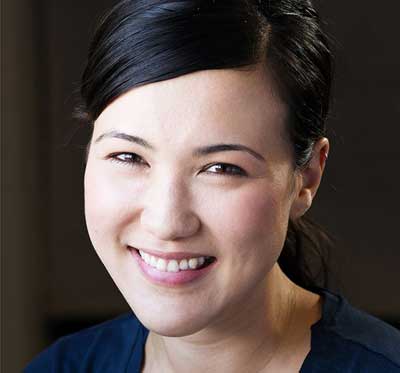 Candice Leask Actor
The world is a great place when you get taught by someone who wants you to succeed not just as an actor, but in life. Always so grateful to know you Richard.