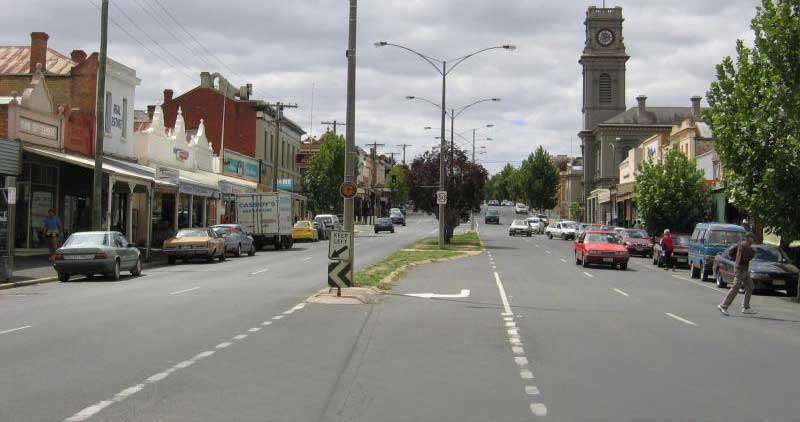 By Richard Sarell | Acting Classes & Workshops
6-Week Acting Intensive
Dates:
Duration:
Times:
Tutor:

Full Fee:
Deposit:
Sunday 10 June – 15 July
6 weeks

2.00pm to 6.00pm

Richard Sarell
$615.00

$60.00

You can pay in instalments online or if you wish to save $25 by paying the full amount up front, email Richard@rehearsalroom.com
---
Acquire skills through this innovative acting process that you will use throughout your career. Totally applicable to screen or stage. Learn to be real, to be versatile, to be a great listener and to engage an audience with a compelling story.

Video replays and analysis of every exercise you do. Final exercise - shoot an audition scene that you could add to your profile. (for actors 18 and over)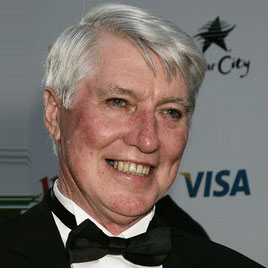 Shane Porteous A Country Practice [Lead actor]
For an actor a scene must do more than further the plot - it must explore the relationship between the characters. Richard has a gift for making this process clear and simple. His direction gives me confidence to trust my own intuition, thus allowing the character room to breathe...

---
What will be covered in this course?

1) Build real and effective listening skills
Listening is a core foundation skill that many actors find hard to manage. The key is to actually listen. Often the default choice for an actor is to 'act' listening – that never works. The focus of this workshop is on building real listening skills
2) Train with powerfully effective exercises that update old techniques
Learn an adaptation of Meisner process that is enormously effective at building listening skills. These challenging exercises develop a number of practical skills that you will use in many different ways throughout your career.
3) Gain practical skills to find your place in a scene
Clearly understanding and controlling your character's place in a scene is an essential skill for an actor. Those choices are crucial to delivering the unfolding story. These are the skills that drive the story forward and engage the audience. Nowhere else are these techniques taught so effectively.
4) Be able to make big changes to character and story outcomes
How to change the nature of the character and balance that against the drama of the story is a skill that is not commonly taught. You will learn to make powerful choices that are dramatically engaging. With practice these skills are easy to manage. They generate a powerful professional presence.
5) Learn to trust your actor's impulses
Impulses are an instinctive part of daily interactions. But many actors take their importance for granted. The key to being real and believable is understanding what drives the impulses in a conversation. That understanding enables the actor to control a path to realistic but highly dramatic performances.
6) Learn how to trust your own instincts
When performing it is the actor that MUST be in charge of the impulses and the choices that come from those impulses. Each actor MUST trust their own unique individuality in performance because that's what makes their performance unlike any other.
THIS IS FOR YOU IF...
Casting Directors and Directors say that you aren't listening authentically
You can't make quick and effective decisions in auditions or in rehearsal
Have tried other techniques but still want to know more
Have tried other techniques but found them confusing
Want to be able to use character to push the story
You want to learn about acting from a director
IF YOU DON'T HAVE THESE SKILLS …
you will 'act' rather than listen and respond
you will make vague intuitive choices rather than logical professional ones
you will have inconsistent performance outcomes
be seen to be 'acting' rather than be real and 'inter-acting'
be rigid in your choices rather than relaxed, flexible and professional
ABOUT RICHARD...

Over his twenty-five year directing career Richard found that many actors he auditioned didn't actually listen. They acted listening to pre-planned choices they had intelligently worked out as a result of their preparation. That pathway plainly didn't work – it was fake. Even actors who had emerged from the major teaching institutions often couldn't listen for real.
As a result a major focus of his work with actors both on the set and in the classroom has been to build techniques that develop 'active listening' skills. To be able to actively listen in a real and lifelike way is the foundation on which great performances are built. This workshop has a deep and powerful understanding of how our listening actually works and builds techniques that you will use in a variety of different ways throughout your career.
Richard believes this common sense and practical approach to this most basic of acting skills is unique to classes at The Rehearsal Room. It not only trains actors to make practical choices that will drive their listening in an active way but it will also enable them to monitor how their listening skills are working throughout their career.
Listening is the bedrock on which acting skill is built.
---
​
THIS COURSE STARTS - Sunday 10th June 2018
in Castlemaine
Learn skills you will use throughout your career. Learn to be real, to be versatile, to be a great listener and to be skilled in auditions. This workshop will make you the director's best friend.
Great techniques for screen or stage.
​
Two actors, who had never experienced The Rehearsal Room Acting Process until they were cast in Shelagh Stephenson's "The Memory of Water", share their experience.
Directed by Richard Sarell "The Memory of Water" opened at Chapel Off Chapel in November 2017. This video has expanded explanations of these actor's views on these techniques.