" At other classes I was told how to act, but here I'm being taught how to listen. Listening makes all the difference" .
- Russell Wulf, March 07
---
"Having not had much acting experience or training, I found the beginners workshop to be a great base for me. Richard has a great way of making all the acting techniques that we learnt clear and easy to apply which was made evident through improvement of the class members over the 10 weeks. Having such a small class made the classes a lot more personal and also unintimidating. I am really looking forward to what lies ahead in future classes."

- Samantha (Sam) Hall , January '07
---
I had a great time. The 5 step process is something that I am sure I will apply on a regular basis both in 'acting' & in everyday life. I am looking forward to seeing what the Advanced Course offers
A good thing about the way this workshop was run is that there was never any pressure - it was all "play".
- Kylie van der Veer, December '06
---
"LISTENING!!!! I learnt a lot about listening. I also learnt that life is complex and so should your acting be. And surprises!! I loved playing surprises.
I also loved the amount of script and scene work. There was lots of 'hands on'. I feel much more confident in front of the camera - its not as scary an object now.
- Louise Kelly, (Mamma Mia - national tour), December '06
---
The Introductory Workshop is my first formal experience with the performance
process, and what a place to start it was, truly liberating and empowering,
not to mention how much fun it was to be part of it.
The Rehearsal Room's focus relied on empowering each student to develop skills
in how to create a character, manage our choices as well as building trust
and active listening.
It was very exciting to witness how much I improved at the end of each
class. I gained much confidence as well as a greater and deeper understanding
of the performance process.
I very much look forward to undertaking the Advanced Workshop.
- Karla B. Francisco, December '06
---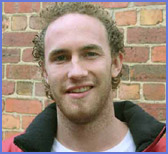 "At THE REHEARSAL ROOM I found an acting technique that was both clear and easily applicable to the job of telling a story.
Acting techniques I have encountered in the past tended to be quite vague and metaphysical, and seemed to rely, for their usefulness, on the constant presence and maintenance of the teacher. The Rehearsal Room, however, empowers the student by providing an easy to manage set of tools that not only make sense and consistently work but are also easily recallable in the professional arena."
- Glen Quinn (Mamma Mia - national tour), August '06
---
FOR MORE TESTIMONIALS ABOUT THE REHEARSAL ROOM ...
---
INTRO | ABOUT | WORKSHOPS & CLASSES | TESTIMONIALS | LATEST NEWS | WORKING ACTOR
GREENROOM | DIRECTOR'S NOTES | QUOTARIUM | DIARY | OFF-CUTS | AUDITIONS | CONTACT

---
All contents copyright © The Rehearsal Room unless othewise stated | Designed by Salmac
Maintained by The Rehearsal Room