"I was never taught any formal acting or presenting skills and felt I needed to know the mechanics of it better. The Rehearsal Room's technique is a practical and easy method for me to consciously make my performance malleable.
It was that and the cake he made that really made the experience worthwhile" - Dave Thornton February '11
| | |
| --- | --- |
| I cannot thank you enough for giving me the opportunity to do the Rehearsal Room Summer Intensive workshop. I learnt so many valuable skills. Techniques I can really use. Richard is an incredible teacher with an amazing view on acting. So open and supportive. I was with some truly amazing people in the workshop as well. People I learnt so much from so quickly. And on top of the experience as an actress I also had a quite life changing experience personally through the others in the class. Which just goes to show that you really 'never know who you will meet'. And you should grab hold of every moment. | |
These kinds of workshops can be so much more than just a class. You will meet other people who can help you in so many different ways. Everyone knows something that you and others don't, and all this information can be shared. Actors are amazing people, because we are competing against each other in our field, yet we all support each other and push one another to succeed. I have stuttered my whole life, yet all I want to do is act. Through Richards class he and the others in the workshop made me so much more comfortable with the voice I have. They have told me I have a gift, not a burden. And I have come out of this workshop with a whole new energy.

Thank you so so much.
- Hayley Brown January '09
---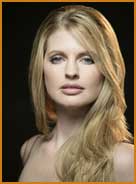 I loved the fast pace of Summer Intensive Workshop. Having not been exposed to The Rehearsal Room process previously, it pushed me to explore my boundaries & learn quickly. Having a small class size meant I got a lot of individual attention, and it was a fantastic way to start the year. I also loved Richard's no-nonsense approach.
It has changed everything about my performance. It gave me a simple direct way to prepare a scene, any time, and it also gave me the tools to be able to instantly alter the tone, intensity & story of the scene.
My understanding improved a lot. Learning the whole process has changed my entire outlook & perspective on performing as I now have the tools to not only create believable, interesting & brave scenes as an actor, but a way to translate a director's wishes into the scene & a way to evaluate other work (films etc.)

- Rachael Blackwood January '08
---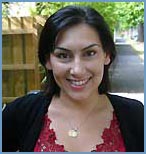 " I had a great time participating in the summer workshop. Not having done any of your classes before I was a little nervous, but you created a very supportive and nurturing environment (And great catering)!
The Rehearsal Room process is simple and gives results and I found it compatible with other acting philosophies and technique's, but somehow this one made sense in a very practical way. I had some wonderful revelatory moments during the week, one big thing I'll take away was the ratio between story and need. It was apparant and demonstrated time and time again that story is key, it is the reason why we're doing what we're doing! There were many oppportunites to practice this approach and I like the mix of observing examples, then trying things out for ourselves. I have gained a new insight into myself as an actor that I am certain will give me more consistency in my work."
- Linda Keys-McCormack, January '07
---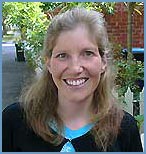 "The Summer Intensive course is the first course I had done with the Rehearsal Room. I found it to be informative and valuable. The introduction to the Rehearsal Room process, although new hearing it this way, was fitting really well into what I thought acting for screen should be. It gave a practical overview of how to present a scene without having to worry about all the airy fairy stuff. Sometimes those feelings aren't there which makes it hard to give a true performance, but presenting the story, with a need in place is such a simple concept but one that seems to work.
Richard is a wonderful teacher who is at the same time encouraging but also able to give constructive criticism. He is very flexible in his approach to what discussion needs to take place according to students interest and also ensures to cover the content which he has said he will deliver.

Thank you Richard, for a wonderful course. It was great and although I need to practise what I've learned to make it consistently work for me, it will hold me in good stead for my future performances."
- Kristen May, January '07
---
FOR MORE TESTIMONIALS ABOUT THE REHEARSAL ROOM ...
---
INTRO | ABOUT | WORKSHOPS & CLASSES | TESTIMONIALS | LATEST NEWS | WORKING ACTOR
GREENROOM | DIRECTOR'S NOTES | QUOTARIUM | DIARY | OFF-CUTS | AUDITIONS | CONTACT

---
All contents copyright © The Rehearsal Room unless othewise stated | Designed by Salmac
Maintained by The Rehearsal Room