"I want to thank you for the Monologue Workshop I did with you. I had an audition last Thursday, I used your techniques and the casting agent was moved by my work. I haven't got the job, well I haven't heard from them, nonetheless, I did a good audition, and that is all that matters. He was really touched by what I did and the feedback he gave me was very positive, so thank you. I hope to do another one of your workshops soon."
- Nicole Sarweh September '06
---

"I really enjoyed the workshop. I now have a way to 'self-monitor' a monologue performance and that is REALLY useful. It helps me to see the overall shape of the piece.
I did an audition a short time after the workshop and they asked me to play it in a variety of different ways. Your process helped enormously with making those changes. It was a significant factor in me getting the role."
- Andrea McCannon, August '06
---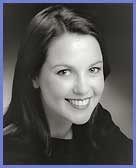 "The monologue workshop is a winner. I had an audition the next week and got the role! First big role in two years so I really have to say that the workshop definately contributed to the success of my audition. I left the workshop feeling like I was in good stead to really own my audition piece. It had built my confidence, skill and understanding of what a monologue is for, and how to really tell the story.
The small sized classes are great and the atmosphere at the Rehearsal Room was welcoming and unintimidating. I would tell anyone who has an interest in monologues, has an audition or an upcoming performance to definately visit Richard to get an insight into his process and how to use and develop your monologing skills."
- Charity Shaw July '06
FOR MORE REHEARSAL ROOM TESTIMONIALS
---
INTRO | ABOUT | WORKSHOPS & CLASSES | TESTIMONIALS | LATEST NEWS | WORKING ACTOR
GREENROOM | DIRECTOR'S NOTES | QUOTARIUM | DIARY | OFF-CUTS | AUDITIONS | CONTACT

---
All contents copyright © The Rehearsal Room unless othewise stated | Designed by Salmac
Maintained by The Rehearsal Room