The Salon - Monday evenings

Dates:
Duration:
Times:
Tutor:
Full Fee:
2 March - 30 March
5 weeks
7pm to 9:30pm
Richard Sarell
$310 (5 weeks)

ALSO AVAILABLE ON SUNDAYS ...
ATTENTION: PROFESSIONAL ACTORS
Do you fear when you enter the audition room that you are rusty!! The actor with the best chance of getting the gig is the one who has just finished one. That's because
they have been working.





Do you want to keep working?

If you want to keep your professional audition skills up to speed, you can now keep stretching your acting muscles in a supportive professional environment. A place which encourages you to try new things and test established process. A place that supports you to fail forward. Imagine walking away from a session not questioning if you are good enough, but questioning how far you can take it.

Imagine walking into your next audition knowing that your professional audition skills are super charged.

"The Salon" is a place for working professionals to practice their skills and explore techniques. Actors bring their own scenes and determine their own focus for sessions, thereby being in charge of their destiny

(use scenes from The Rehearsal Room files if you wish).

Supported by an experienced professional director (Richard Sarell) actors can choose to record their work on video to analyse before their next session.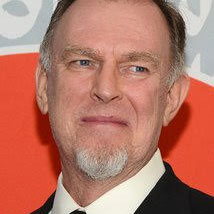 David Paterson Chopper, The Curious Case of Benjamin Button, Saving Mr. Banks, Frost Nixon, Harry Potter and the Cursed Child
I have observed leading teacher directors in the US and UK and Richard shares with them that facility to guide actors through the guff to the heart of the scene.
---
What does The Salon provide?

1) The chance to be work ready for your next audition
Do you feel those audition nerves kick in because you know your professional audition skills are rusty? The Salon is the place where you can stretch your acting muscles and maintain a healthy actor's mind. Enter your next audition with confidence that you are work ready.
2) A supportive working environment
Do you find acting teachers tell you how to do an audition rather than provide you with options? Experienced actors know what they need to work on - they just need practical suggestions. That's what The Salon provides - a chance to follow your own creative learning path.
3) Professional advice and support
Your acting skills are what is on display in the audition room. Richard is expert at explaining simple practical tools that translate into flexible techniques in the audition room. He is also expert at listening to your goals. Imagine having simple solutions that are exciting to apply.
4) Well organised sessions
Do you often find the loudest or most needy actor can dominate a group? A professional working space makes sure that individuals are respected and that goals are clearly organised. That is why The Salon requires actors to be clear about their purpose so that they can accurately assess their progress.
5) Logical and professional strategies
Do you often feel that a teacher's direction for a scene is based on their personal preference rather than a valid alternative? It is essential for a good relationship that both the actor and the teacher must be able to explain the logic and the value of their choices. The value of a choice connects directly to the telling of the story, the relationship of the characters and logical detail of the circumstances. If it can't be explained simply it isn't a practical performance option.
6) Opportunity to expand techniques
Do you often feel that an acting class just offers the same tired old explanations? A host of new very practical techniques are on offer. Can you turn up to an audition with NINE performance choices that took you less than 10 minutes to prepare that you can switch between in seconds? Explore these professional audition skills, if you wish.
7) Flexible use of the time and space
Do you often feel that class time is wasted meaning you don't get your money's worth? Actors will be supported in using the time and space in the most efficient way to make sure they gain maximum benefit from the sessions
THIS IS FOR YOU IF...
A strong foundation to your acting process is your ongoing quest
It is difficult to find a supportive professional place to work at expanding your skills
You know that maintaining your craft means constantly practicing
Keeping exercising your acting muscle is a priority
Some aspects of acting technique are confusing and you need some clarification of professional auditioning skills
THIS IS NOT FOR YOU IF …
Your acting process is well oiled, working beautifully and requires no further practice
Doubts about your choices for a scene never happen and you are always confident of your preparation for auditions
Working quickly for screen performances is no problem for you and you always have lots of options
It is too hard to find 4 hours a week to work on your acting in your current schedule
Missing out on the fun of this great experience won't bother you 🙂
ABOUT RICHARD...
Over 25 years working as a professional TV director Richard worked with actors with widely ranging skill sets. From the trained but inexperienced to the totally untrained to the highly trained and very experienced. He always remembers with pride that after giving notes to WAPA trained actor Niki Wendt on the second series of "Embassy" British actor Brian Marshall commented, "That direction was pure Stanislavski."
Because some actors were not formally trained Richard had to evolve a variety of methods of dealing with them. That's the source of his range of skills that help steer an actor through a scene.
In November 2017 The Rehearsal Room techniques were thoroughly tested in a production of Shelagh Stephenson's "The Memory of Water" which Richard directed. The response from critics and audiences was fantastic. They loved the vibrantly fresh performances.
One exciting aspect of this production was that performances were different every night. There were eleven performances and eleven different endings. Despite the changes the actors spontaneously brought to each performance the same story was delivered in each show. The result was a rich lifelike spontaneity. Critics comments such as ... the "performers are subtle, connected, and more truthful with a whisper than many an actor is with a holler" and "truthful to the point we forgot we were seeing a play" ... reveal the success of this approach.
Richard often says, "When I hear actors analyzing the potential problems in a scene and sharing a range of simple solutions my spirits instantly rise." His unwavering belief is that actors need to be in charge of their choices.
IF YOU WISH TO EXPRESS YOUR INTEREST? LET ME KNOW HERE
The world of acting's is competitive enough! Are you sick of acting classes that feel competitive, unsupportive and just plain intimidating?

THE NEXT SALON SESSION STARTS ON 18 November