Easter Intensive
MANAGING THE ACTOR'S MIND
Dates:



Duration:
Times:
Tutor:
Full Fee: Student Fee:
Deposit:
Friday April 19 – Monday 22 April
(Tuesday 23 April optional)

4 days (with an optional 5th)

10.00am to 5.00pm

Richard Sarell

$580 (+$100 for 5th day)
$500 (+$80 for 5th day)

20%
---
Does your actor's mind sometimes refuse to find a way through the CREATIVE CHAOS it is generating?
Do you sometimes not know where to start prepping a scene?
Does a scene sometimes end up entirely differently to the way you planned it?
Does the behaviour of your character sometimes end up dark and moody when you thought you were light and playful?
Do you look at a scene sometimes and find your mind refuses to see the circumstances as real when the writer obviously does?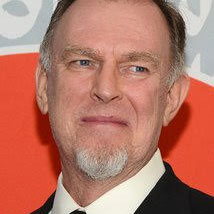 David Paterson Chopper, The Curious Case of Benjamin Button, Saving Mr. Banks, Frost Nixon
I have observed leading teacher directors in the US and UK and Richard shares with them that facility to guide actors through the guff to the heart of the scene.
---
AN IMPORTANT CONSIDERATION: Throughout time acting teachers have been showing you, the actor, the best decision making processes for finding your place in a scene. But one area has been ignored. There is little advice on how to manage the mind of the actor who is implementing the decisions. If the actor's mind is unclear the performance technique will lack focus and the outcome will be muddled no matter how good the techniques. This process is designed to manage the mind that delivers the performance.
What will be covered in this course?

1) Identifying the creative decisions that confuse ... finding a path to fix them
While using our creative mind is always exciting, it can also be downright confusing. There are so many impulses that are flooding in it is hard to sort out which ones are important. Or whether any of them are. The way to find a pathway through the chaos is to build a simple hierarchy of choices.
2) Understanding the reasons that blur the creative decision making processes
Many of the factors that generate creative confusions stem from the way our minds work. Understanding the mechanics of our mind's processes enables us to short circuit problems and have fun with the solutions.
3) Making clear decisions about the scene
Powerful performances arise from actors who are in charge of their process. The simplest pathway is the best but our mind will rush to overcomplicate the most straightforward of choices. Managing our fears that magnify the confusions is the pathway to putting the fun back into acting.
4) Finding your character's specific role in a scene
Understanding your role is the key to doing any job well. For the actor understanding in simple terms the role their character has in the developing story lifts the mist of confusion.
5) Learning to work at a fast pace with effective choices
Clearing the mind of random confusions is the pathway to successfully working at the speed required for a modern film shoot. Clear mind = clear choices = clear outcomes.
6) Challenge yourself, expand yourself and trust yourself
Be part of a course that takes your work to a new professional HIGH while bringing the fun back into acting
THIS IS FOR YOU IF...
You want to reduce your creative fears and increase your creative fun
The belief you can act is constantly disrupted by irrational fears
Your fervent hope is that acting can be simpler as well as more fun
Catching up with new and very practical techniques excites your creativity
Bringing exciting new techniques to your acting process is something you would relish
IF YOU DON'T HAVE THESE SKILLS …
You will compromise the consistency of your performances
Being consistently real will be tricky
Director's notes will be confusing
Confusion will generate fear that will paralyse your decision making process
Monitoring the bad habits that creep into your work won't be possible
The fun of being in the most enjoyable classes in town will pass you by
ABOUT RICHARD...
Richard loves conducting this Intensive. It produces such fantastic results for actors. Focusing so intensely on the needs of a small group (maximum group size of 8) is exciting. He loves the huge leaps forward in understanding and skill that actors achieve in this environment.
The huge success of "The Memory of Water" that Richard directed at Chapel Off Chapel (Nov 2017) clearly proved the efficacy of The Rehearsal Room's processes. Audiences loved it. Max Davine wrote in his blog on goodvibemelbourne.com "The realism he achieves is funny and heart-wrenching, sometimes both at the same time, as in life."

​
Richard believes that it is the clarity and trust of simple, functional processes that enables the actor to defeat their fears and restore order from potential creative chaos.
Column 1
THIS COURSE STARTS - Friday 19th 2019
​
Over 4 or 5 fun filled days learn skills you will use throughout your career. Learn to be real, to be versatile, to be a great listener and to be funny.
Column 2
Enter your text here...