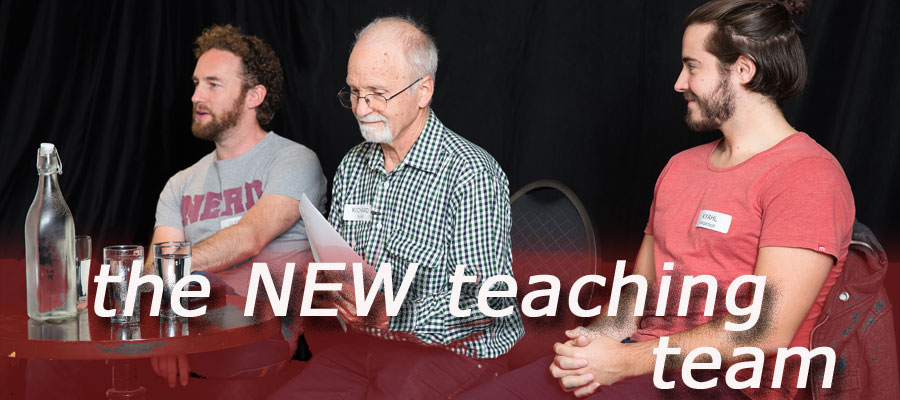 By Richard Sarell | News
"It was inspiring. That is how it is meant to be," said one participant in last Sunday's "A New Vocabulary for the Actor" workshop.
This was the first time The Rehearsal Room's new teaching team of Glenn Quinn, Kyahl Anderson and Richard Sarell had worked together at one event. The feedback was enthusiastic. "Everything is practical and makes sense," was another comment.
Glenn explained how after completing his university degree it was The Rehearsal Room's techniques that enabled him to grow from an ensemble player to a lead actor in professional music theatre. This touched a chord with an actor in the group who said, "…having spent 3 years at drama school … I sometimes feel a bit overwhelmed and have really been looking for a refined, straightforward process to latch onto, to help me work more confidently and more quickly."
The speed and effectiveness of The Rehearsal Room techniques impressed everyone on the day.
It was a very successful day for the new team.