AUDITIONING for TV COMMERCIALS
Dates:
Duration:
Times:
Tutors:


Full Fee:
Saturday 6 July 2019
7.5 hours
10am - 6pm
Casting Director: Biffy James (2 Divas)
Director: Richard Sarell
$256.00

---
Are you confident when auditioning for a TV COMMERCIAL? Or do you often walk out of the audition room feeling you didn't do a great job. Is the question often in your mind, "IF ONLY I had more time to think! IF ONLY I could have another go!!"

Although a TVC only requires a short time commitment they often pay quite well - so TV Commercials are a handy supplements to an actor's income. Impressing the casting director with your skill level is the first step towards the lottery of getting the gig.

This one-day workshop provides the opportunity to get better at auditioning for TV Commercials. Yes, YOU WILL DO AN AUDITION. But NO, YOU WONT walk out feeling that you would like a second chance.
THIS TIME YOU WILL get another chance? After every round of auditions there will be a discussion/analysis session and then every actor will get a second go. There will be one round in the morning session and another in the afternoon. You get FOUR AUDITIONS in one-day working with two different audition formats.
---
What are the benefits of this course?

1) Build audition skill in two different audition formats
It is important to understand what a Casting Director expects of you and what they might ask of you. What they ask might change depending on the audition format they are exploring.
2) An opportunity to sort out your specific confusions
Sort out your those areas you often aren't clear about. Learn how to ask the right questions to get the right answers.
3) Benefit from the knowledge of an experienced Casting Director and an experienced Director
During the briefing sessions after each audition you will get practical hands-on advice from the Casting Director's point of view and a Director's assessment. You will explore a variety of options that are then tested out.
4) Work on real briefs so you get real experience
This will be a thoroughly professional working environment - dealing with the issues professionals face and using professional techniques to overcome them
5) Explore two different forms of TVC Auditions
Sometimes you have to work with another actor - sometimes you have to work alone. Explore different techniques and different processes that help deal with these very different auditions.
6) Get to know a working Casting Director
Casting Directors not only need to know about your skill level they also need to know you. Because you have a day to play with the challenges this workshop offers you will get to build a relationship with a working professional Casting Director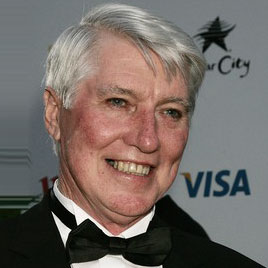 Shane Porteous A Country Practice [Lead actor]
For an actor a scene must do more than further the plot - it must explore the relationship between the characters. Richard has a gift for making this process clear and simple. His direction gives me confidence to trust my own intuition, thus allowing the character room to breathe...

THIS IS FOR YOU IF...
You find Casting Directors intimidating
Uncertainty about exactly what a casting director is looking for holds you back
The great plans for your audition are seldom delivered
Don't know how to manage the unusual demands of TVC auditions
Which questions are the right ones to ask the casting director
You feel an audition is a competition that you must win
IF YOU DON'T HAVE THESE SKILLS …
you may always feel uncomfortable when auditioning for a TVC
you wont have a professional understanding of the audition process
will remain confused about issues that should be clear to you
you will reduce your chances of doing a good audition
be rigid in your choices rather than relaxed, flexible and professional
ABOUT BIFFY...

Biffy has vast and varied experience in the entertainment industry. Starting at just 8-years-old. She has worked at Channel 7, as an Associate Producer for a comedy sketch series over two seasons and has been at 2Divas Casting for 5 years. In that time she has been involved in casting hundreds of commercials.
As well as an Arts Degree she also has a Diploma of Screenwriting (New York Film Academy, NY), Masters of Creative Writing (RMIT), and a Masters of Producing in Film and Television (Victorian College of the Arts).
Biffy has conducted many private workshops for actors, advising them of audition tips and tricks, and what to expect in the casting room.
ABOUT RICHARD ...
Richard was one of the first acting teachers to begin running workshops that allowed actors to interact with Casting Directors. The aim was to give actors experience of the audition room so that they can approach an audition in a relaxed, focused and professional way.
These are the only workshops where actors also receive analysis and feedback from a director as well as a casting director. This combined input from two different entertainment professionals makes these workshops unique and incredibly valuable.
Richard believes this workshop will be unique in the way it identifies and solves problems for actors. It will be a small group where​ the focus is entirely on the needs of the actors.
---
The Rehearsal Room runs a variety of Audition Workshops
Learn to be comfortable auditioning for TV Commercials.
THIS COURSE - Saturday 6 July 2019

Enter your text here...