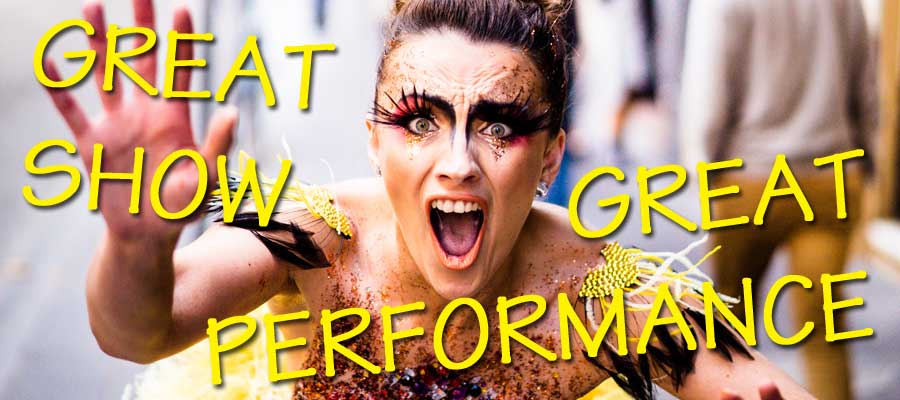 By Richard Sarell | News
"Mesmerising!" was the comment from one audience member.
"I couldn't take my eyes off her," was another comment.
This was a performance that was great fun. We laughed and were moved. The time flew by. And at the end we understood.
KARLA HILLAM'S stage presence was captivating, powerful and very entertaining. She had assembled a great team for her first solo cabaret performance. The direction was excellent, the musical arrangement impeccable, the costumes wonderful and her own performance was outstanding.
What are the ingredients that make such a performance a success?
They are …
a clear and purposeful communication with the audience,
an actor who is totally comfortable and having fun,
elements of comedy, drama, irony and pathos in excellent balance
and an actor whose technique is so refined all you can see is the character.
The actor's job is really simple, isn't it? It is to engage an audience and entertain them by taking them on a journey through the story. That's what KARLA HILLAM succeeded in doing, in spades, on the opening night of her cabaret show, "Ugly Duckling" at the Butterfly Club (check here for times).
The last time I saw a Rehearsal Room actor on stage with such a strong presence was watching GLENN QUINN as an understudy in "Jersey Boys" at the Princess Theatre. GLENN went on to play a lead in that show 300 times. In a similar way KARLA delivered the same stage presence that demanded you watch her. When those qualities are present the hopes for a bright future are strong.
Congratulations, KARLA HILLAM!!
[Written & directed by Spanky; Musical Direction by Andrew Kroenert; Choreography by Brett Fisher; Sound and Lighting by Dan Barca; Costumes by June Robertson and Tristan Seebohm]