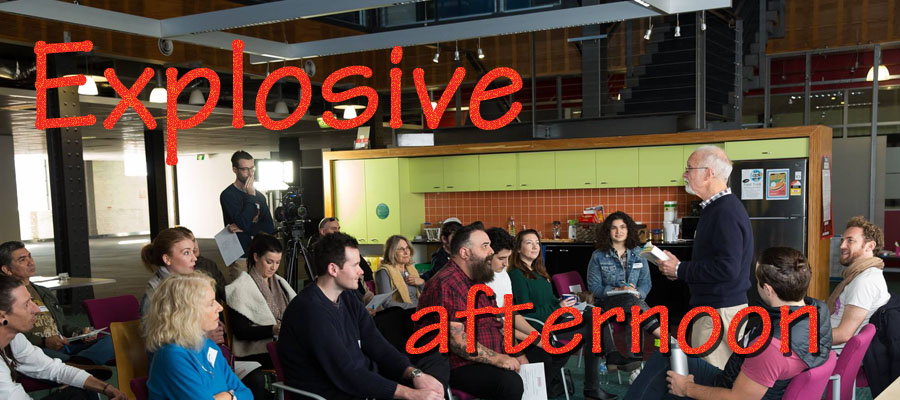 By Richard Sarell | News
The Rehearsal Room tested out its new home at the Dream Factory in Footscray with a 3-hour workshop "Freedom for the Actor" on Sunday 4 June.  The results were outstanding with moving and powerful performances resulting from the exercises.
GLENN QUINN and KYAHL ANDERSON did a superb job in bringing their perspective to the session. "Incredible content in an explosive afternoon," was how KELLY CUPO experienced the day. "What a pleasure to work with three professionals," she said. The strength of the teaching team at The Rehearsal Room is growing and growing. It is already at an impressive standard.
"Three minds with three different approaches combined together, really created a powerful approach to the conversation," commented CIGDEN HONEY.
It was an exciting afternoon.
The first SUNDAY WORKSHOPS at the DREAM FACTORY start this Sunday 11 June.
Click here to enroll for the Introductory Workshop and here for the Intermediate Workshop.