By Richard Sarell | Intensives
Easter Intensive (Comedy)

Dates:


Duration:
Times:
Tutor:
Full Fee: Student Fee:
Deposit:
Friday March 30 – Monday 2 April
(Tuesday 3 April optional)

(4 days with an optional 5th)

10.00am to 5.00pm

Richard Sarell

$580 (+$100 for 5th day)
$500 (+$80 for 5th day)

10%
---
Enjoy four or five days of intensive exploration of this very practical approach to acting. This time there's a special focus on COMEDY. Discover the specific acting techniques that made "The Memory of Water" such a hit and so funny. Experience a clear explanation of acting process that will be put you totally in charge of your performance. A fifth day is optional for those who wish to explore further (and make Tuesday a holiday).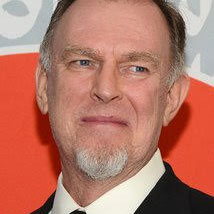 David Paterson Chopper, The Curious Case of Benjamin Button, Saving Mr. Banks, Frost Nixon
I have observed leading teacher directors in the US and UK and Richard shares with them that facility to guide actors through the guff to the heart of the scene.
What will be covered in this course?

1) Stretch your emotional range
This workshop will find new levels of emotional complexity for a character and discover what makes your character funny. Explore techniques that raise the bar on achieving more heightened outcomes.
2) Engage an audience with the power of the story
Delivering the story is the actor's primary focus. You will be empowered to engage your audience with the real drama in a very real way. You will also learn how to bring the humour to any scene.
3) Understand what comic timing really is
Nowhere else is there such a clear understanding of the simple tools that create comedy
4) Define the issues that you find confronting and develop exercises to defeat them
Actors will work out how to define and remedy the acting issues that confront them.
5) Learn to work at the fast pace required for television
Being able to work fast demonstrates that you have a clear understanding of the actor's job and that you have the professional skills to do it
6) Challenge yourself, expand yourself and trust yourself
Be part of a course that takes your work to a new professional HIGH while bringing the fun back into acting
THIS IS FOR YOU IF...
You want to have fun playing with scenes that will make an audience laugh
There are still areas of acting process you wish specifically work on
You feel acting should be simpler and more fun
You want to catch up with new techniques that have evolved at The Rehearsal Room
You want to bring exciting new skills to your acting process
IF YOU DON'T HAVE THESE SKILLS …
You will compromise the consistency of your performances
You will find it tricky to be real while exploiting the humour of a scene
You wont be able to process director's notes effectively
You will often be confused about direction and uncertain how to implement it
You wont be able to monitor the bad habits that have crept into your work since the last class
You will miss out on the fun of the most enjoyable classes in town
ABOUT RICHARD...
Richard loves conducting the Summer Intensive. It is exciting to focus so intensely on the needs of a small group (maximum group size of 8). He loves the huge leaps forward in understanding and skill that actors achieve in this environment.
After the huge success of "The Memory of Water" that Richard directed at Chapel Off Chapel (Nov 2017) he is keen to share the tools that were used to make this production so funny. Audiences loved it. Max Davine wrote in his blog on goodvibemelbourne.com "The realism he achieves is as funny and heart-wrenching, sometimes both at the same time, as in life."

​
Richard believes comedy and drama have many elements in common. The Rehearsal Room's acting principles delivered an outstanding result at Chapel Off Chapel with "THE MEMORY OF WATER" becoming a hit.
​
Column 1
THIS COURSE STARTS - Friday 30 March 2018
​
Over 4 or 5 fun filled days learn skills you will use throughout your career. Learn to be real, to be versatile, to be a great listener and to be funny.
Enter your text here...
Column 2
Enter your text here...