By Richard Sarell | Intensives
4 Week Intensive


Scene Study

Dates:

Duration:

Times:

Tutor:


Full Fee:

Friday 9, 23, 30 Nov & 14 Dec

4 Friday Sessions

3 hours

6.00pm to 9.00pm


Richard Sarell

$300


​
---
Understand the key ingredients that drive an actors choices when doing a SCENE STUDY. Director Richard Sarell will lead you in exploring the key ingredients of this powerfully practical acting process. The clarity and effective differences of The Rehearsal Room's unique techniques will change your view of acting forever.

Learn the secrets of creating a character. Understand the value of finding your character's place in a scene in such a simple way that you can make effective professional choices quickly. Experience the enormous value of playing surprises and how this skill turns ordinary performances into great ones.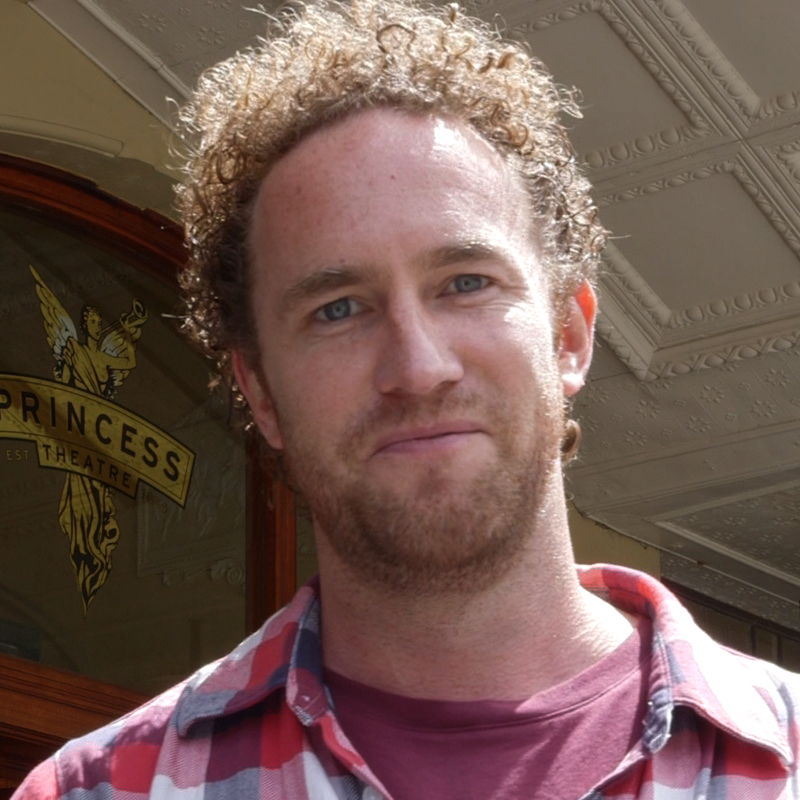 Glenn QuinnMama Mia, Spamalot, Midsummer Nights Dream, Jersey Boys [lead]
At The Rehearsal Room I was able to quickly overcome my long held misconceptions about what acting is and was ushered into a place of freedom, spontaneity and freedom with the scene.
PLEASE MAKE A CAREFUL NOTE OF THE DATES AS THEY ARE NOT CONSECUTIVE WEEKS.
---
What will be covered in this course?

1) A clear understanding of acting theory fundamentals
Gain the clearest understanding of acting theory. A profound understanding of how and why a good performance works is the key to being able to prepare and deliver the perfect performance. These sessions will clear away the common misconceptions that hold even the highly trained actor back.
2) Techniques that are powerful for the stage actor and essential for the screen
These techniques are just as potent on stage as they are on screen. They are universally relevant.
3) Understand your character's role in the scene
Understanding your character's role in the story is the key to the choices you make. The Rehearsal Room techniques proved a clear approach to making the best choices.
4) How to generate rich complexity and emotional clarity
Every actors goal is to generate a lifelike complexity in a performance. The right emotional chord for a scene is also a major aspiration.
5) Being clear about your role in the story
This is the Achilles Heel of most acting processes. Understanding how your role serves the story is the single most important tool that makes an actor appeal to a director. This material will blow you away.
6) Discover the power of a surprise
Surprises are the fundamental tool that makes an actor believably real and powerfully engaging. This remarkably effective Stanislavski technique is never taught. It is a technique you MUST have. If you get nothing else from this workshop this understanding will change your world.
PLEASE MAKE A CAREFUL NOTE OF THE DATES AS THEY ARE NOT CONSECUTIVE WEEKS.
THIS IS FOR YOU IF...
You are excited by the acting process but find it difficult to be consistently good
If you found our $10 Friday session opened up exciting possibilities for you
If you feel traditional techniques aren't really empowering you to grow your skills
Know you have the ability to act but feel that you are not achieving your full potential
Are not clear about how to find your characters place in the story
You want to learn techniques that you can confidently manage to produce good results
IF YOU DON'T HAVE THESE SKILLS …
you will 'act' rather than listen and respond
vague intuitive choices will be the result rather than logical professional ones
inconsistent performance outcomes will happen regularly
'acting' rather than being real and 'inter-acting' will often be the outcome
choices will be rigid rather than relaxed, flexible and professional
ABOUT RICHARD...

Over his twenty-five year directing career on such shows as Neighbours, Home and Away, Blue Heelers (and many more) Richard found that many actors didn't actually listen. They acted listening to pre-planned choices they had intelligently worked out as a result of their preparation. That pathway plainly didn't work – it was fake. Even actors who had emerged from the major teaching institutions often couldn't listen for real.
As a result of trying to explain to actors a process that would correct these deficiencies a new approach to acting technique has emerged. The outcome has been, amongst other things, a fabulously practical approach to scene study.
Richard believes this common sense and practical approach to this most basic of acting skills is unique to classes at The Rehearsal Room. It trains actors to make practical choices based on a professional understanding of the characters role in the overall story.
Understanding how a story works is the key to every creative choice that follows.
---
​
THIS COURSE -
starts Friday 9 Nov
in Castlemaine
From 6pm - 9pm over 4 weeks learn skills you will use throughout your career. Learn to be real, to be versatile and to be a great listener. This SCENE STUDY WORKSHOP will be more practical than any process you have encountered before.
Great techniques for screen or stage.
​
Two actors, who had never experienced The Rehearsal Room Acting Process until they were cast in Shelagh Stephenson's "The Memory of Water", share their experience.
Directed by Richard Sarell "The Memory of Water" opened at Chapel Off Chapel in November 2017. This video has expanded explanations of these actor's views on these techniques.